Filmjaarboek 2020/2021 + Shopper Like Film Love Eye
€32,99
Store: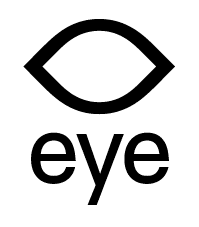 Eye Filmmuseum
New edition: All Dutch cinema releases of 2020 with a special gift from Eye.
The following text is not available in English and will be shown in Dutch.
In het Filmjaarboek 2020/2021 vindt u beschrijvingen en uitgebreide credits van alle bioscoopfilms die in 2020 in Nederland zijn uitgebracht.
In dit Filmjaarboek staan ook zes artikelen: het coronadossier door Nico van den Berg, de Auteur van het Jaar Christopher Nolan door Gudo Tienhooven, het Jaaroverzicht van Karin Wolfs en een Special Filmcollecties. Bij het 75-jarige bestaan van Eye Filmmuseum schreef André Waardenburg een persoonlijke terugblik, Leo Bankersen sprak de vele regisseurs die gebruik hebben gemaakt van de collectie van Beeld en Geluid, en Mark van den Tempel ging op reportage bij het Geoffrey Donaldson Instituut.
Het Filmjaarboek is een onmisbare bron van informatie voor iedere filmliefhebber, en is zowel professioneel als thuis te gebruiken.
Let us know which bag you want, when purchasing this book.
| | |
| --- | --- |
| Binding method | Paperback |
| Language | Dutch |
| Pages | 298 |
| Publication date | 3 May 2021 |
| Publisher | Amsterdam University Press |
| Eye shopper | red, black, blue/black |
| Dimensions | 17 x 24 cm |